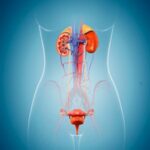 Female Urologist in Pune i Female Urology clinic
Usually, Urological conditions affect both men and women, but more often women may experience disorders differently. Some urologic conditions, such as urinary incontinence (UI) and urinary tract infections (UTIs), are more common in women. Urinary tract and kidney problems are common in women in part because the urinary tract is much closer to their genital area than in men. As such, pregnancy, childbirth, and sexual intercourse can also play a part in urologic conditions that affect women.
A female urologist specializes in the treatment of these diseases and has a thorough knowledge of the female pelvic floor. They can also treat urological conditions that affect both, including  (UTI), cystitis, kidney stones, kidney cancer, and bladder cancer.
We offer services for the following conditions:
Bladder disorders associated with spinal cord injury or other neurological conditions
Genitourinary fistula
Interstitial cystitis
Overactive bladder
Pelvic organ Prolapse
Kidney cancer
Recurrent urinary tract infection
Urethral diverticulum
Urinary incontinence
Urinary incontinence treatment complications (obstruction and mesh erosion)
Voiding dysfunction
Bladder cancer
We offer a wide range of treatment options, including:
Artificial urinary sphincter
Bladder instillations
Botox intravesical injections
Bulking agent injections
Cystoscopy
Genitourinary fistula repair
Genitourinary reconstruction
Laparoscopic and robot-assisted procedures
Medications
Multi-channel urodynamics and Fluor urodynamic
Neurophysiology studies (bulbocavernosus reflex latency measurements)
Pelvic reconstruction, with and without mesh
Pelvic ultrasound
Pudendal neuromodulation
Robot-assisted abdominal Sacro colpopexy
Sacral neuromodulation
Slings
Ureteral re-implant
Urinary diversion
When you should see a Urologist?
Visit us at Dr. Sunil Mhaske clinic- Best Female Urologist in Pune if you experience any of the following symptoms:
Blood in the urine
Abdominal or pelvic pain
Cloudy urine
A frequent urge to urinate
Pain or a burning sensation when urinating
Frequent urinary tract infections
Urinary leakage
About Dr Sunil Mhaske- best centre for female related urology
Dr. Sunil Mhaske is one of the experienced, highly qualified female urological issues and related disorders. He provides 100% success ratio among his patients for urology treatment.  He uses latest technology like Endoscopy, Robotic, Laparoscopic method to treat the patient for better outcome at cost effective charges. Dr. Sunil Mhaske being one of the best Urologist in Pune wins trust of its patient by providing best treatment & services with his rich experience. If you are looking doctor for female urologist in pimpri chinchwad visit our clinic. For more details click on.