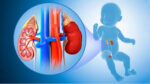 Pediatric Urologist Urologist in Pimpri Chinchwad i Urinary Tract Infection Treatment
Paediatric urology is a subspecialty of medicine that deals with disorders related to children's genitourinary systems. A pediatric urologist is a type of doctor who specializes in treating children who have urinary-related or genital conditions. They can treat all related issues that develop in child's,infant's urinary system including the urethra, kidneys, bladder, and genital tract.
One of the most common issues seen by pediatric urologists is urinary tract infection(UTI). These happen more often in girls than the boys. About 8-10 percent of girls and 1-2 percent of boys have had a UTI by the time they are 5 years old.
We at Dr. Sunil Mhaske's- The best pediatric urologist in Pimpri Chinchwad offer comprehensive treatment for pediatric urology. He is one of the best Pediatric urologists in Pune who specializes to diagnose, treat, and care for infants and children's urinary and genital problems. 
What Does a Pediatric Urologist Do?
Pediatric Urologist is a well-qualified doctor who treats genital abnormalities and groin issues such as varicocele. These Urologist are experts in understanding pain and problems in children which can't be easily expressed by the child. They properly examine, diagnose, and treat genital and urology problems in a more comfortable and relaxing environment to help put the kid at ease. Many Pediatric urology clinics are well decorated in a way that appeals to children, with games, toys, and fun books.
Reasons to consult a Pediatric Urologist
If your child faces minor pediatric urology problems such as genitalia adhesions or urinary tract infection, these can be treated by a primary care doctor. But if you observe more serious issues, then you must need to consult the best Pediatric Urologist in Pimpri Chinchwad
Some common Pediatric urology conditions that require an appointment-
Bedwetting in children 
Swelling around a testicle
Undescended testicles
Hernias in the scrotum or groin 
Kidney or bladder stones
Recurrent urinary tract infections with high fever
Daytime accidents and bladder control problems
Dr. Sunil Mhaske has 11+ years of experience as a Pediatric Urologist in  Pimpri Chinchwad,Pune and has treated hundreds of complicated cases successfully. Diagnose correctly which ultimately results in the best treatment in the field of urology. We are well equipped with advanced and latest techniques to treat urinary, genitourinary & reproductive-related issues.
Other Health issues treated by Pediatric Urologist are:
Bedwetting
Undescended testicles
Vesicoureteral reflux (VUR)
Prenatal Hydronephrosis
Why a pediatric urologist:
Children are not just small adults but they cannot always say what is bothering them. They cannot always understand the medical illness & related effects and are not always able to be patient and cooperative during a medical examination.
Why would a child be referred to a urologist?
Because Pediatric urologists are well-trained specialists who can diagnose, treat, and manage all children's genital and urinary problems. A pediatric urologist has the right qualifications and experience to treat your little one.
What organs does a urologist specialize in?
Kidneys
Bladder
Urethra
Ureter
What happens at a pediatric urologist appointment?
At your first appointment with a pediatric urologist, your child has to give a physical examination. In that, the pediatric urologist will ask some general questions related to your child's previous medical history. Based on your child's diagnosis they will suggest the proper treatment to fix your child's urology condition.
Your Urologist in Pune may suggest the next steps include-
Testing to measure the urine stream
Low-dose radiation imaging of kidneys
X-ray imaging of the urinary tract
Ultrasound of the bladder or kidneys.
When should you see a urologist for bedwetting?
If your child is 7 years old and wets the bed more than 2-3 times a week, then a normal doctor may be able to help. Because these single episode of bedwetting do not cause an alarm, even in an older kid. But if both night and day wetting occurs after the age of 5, your child should need to consult a urologist.
About Dr Sunil Mhaske- Best Pediatric Urologist in PCMC.
Dr. Sunil Mhaske – Pediatric urologists in Pimpri Chinchwad are specialized & trained to focus care on the special needs of children and their parents – even on potentially sensitive and embarrassing subjects related to genitalia and voiding problems. Pediatric urologists know how to examine and treat children in a way that makes them relaxed and cooperative. In addition to that pediatric urologists often use equipment that is specially designed for children. Whenever you observe such medical conditions in your children then show them to the best Pediatric urologist in Pimpri Chinchwad to avoid further complications.